Dominic Lucci
25 years years served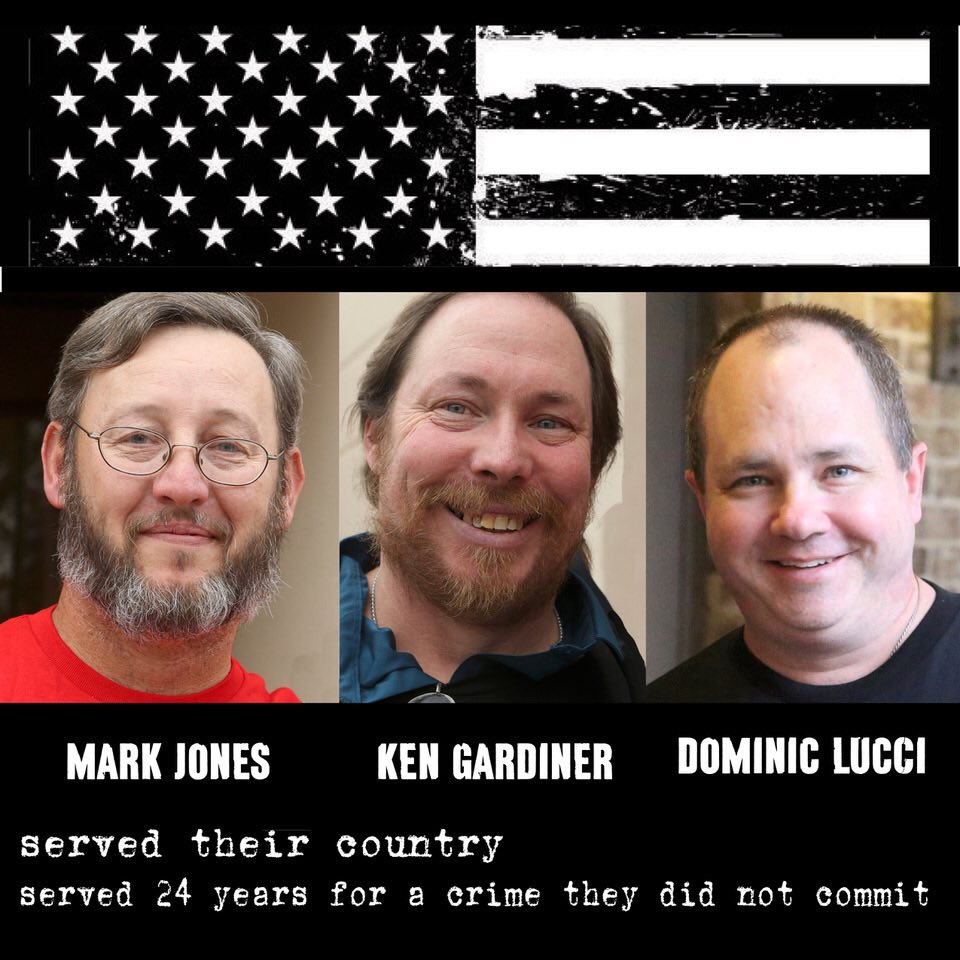 Dominic Lucci
Savannah, Georgia
Years Served: 26
Charges: Malice Murder, Possession of a Firearm During Commission of a Crime
Date Convicted: November 19, 1992
Sentence: Life plus 5 years
Factors Contributing to Wrongful Conviction: False or Misleading Forensic Evidence, Perjury, False Identification, Official Misconduct
Date Freed: December 20, 2017 with charges dismissed July 12, 2018
Dominic Lucci and his Army buddies Mark Jones and Ken Gardiner knew their lives were about to change when they drove to Savannah, Georgia on the evening of January 31, 1992, but not in the way that they did. The three friends, soldiers stationed at Fort Stewart Army Base near Savannah had set out to celebrate one last night together as bachelors. The next day, Mark Jones would be married. They never could have imagined that they would spend the next 26 years wrongfully incarcerated for the drive by murder of Stanley Jackson.
Savannah, Georgia was a hot bed of racial unrest when someone killed Stanley Jackson as he stood on a street corner in the high crime neighborhood known as Hazard County. The popularity of crack cocaine had fed an epidemic of violent crime that nearly tripled Savannah's homicide rate from 21 in 1989 to 59 in 1992. The African American population of the city suffered disproportionately from the violence and too little was being done to stop it.
Stanley Jackson was murdered on a street corner near the home of Reverend James White and his family. Rev. White had just returned home from an evening church service when he witnessed the crime from his front porch, frightened, in the dark of night at a distance of 72 feet. He was the only eyewitness to the horrific crime. He first reported that he could only see that the shooters were creole or white, driving a black sports car. But a chance encounter with the three soldiers later that night and pressure from police, prosecutors and community leaders led Rev. White to falsely identify Kenneth Gardiner, Mark Jones, and Dominic Lucci as the shooters. They were convicted despite a solid, corroborated alibi, no physical evidence to implicate them and no relationship between them and the victim. When White later recanted his false identification, he admitted he had lied under pressure "to do the right thing" by helping convict the soldiers, and out of fear for his family if he did not.
With Centurion's help, all three soldiers were freed on December 20, 2017, fully exonerated on July 12, 2018 and are now getting the support they need to rebuild their lives.