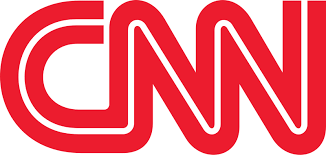 CNN.com | By Eric Levenson | Updated 4:19 PM EDT, Tue August 15, 2023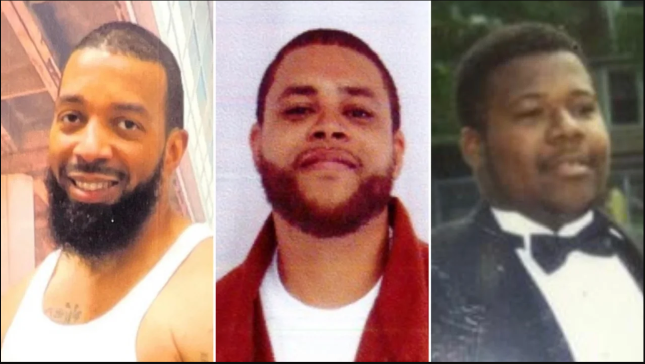 CNN – Three men who have served over two decades in prison for the murder of a 70-year-old woman in her home outside Philadelphia asked a judge to throw out their convictions, citing new DNA evidence they say points to an unknown man as the killer.
However, prosecutors say the three men were convicted based on other evidence and the DNA evidence does not absolve them of the crime.
The case concerns Derrick Chappell, 41, Morton Johnson, 44, and Samuel Grasty, 47, who each were convicted in separate trials of second-degree murder and other charges in 2000 and 2001 and sentenced to life in prison.
Teenagers and young men at the time of the killing, they have maintained their innocence over the two decades since. They now are represented by nonprofit organizations that work to free people they believe are wrongly convicted: Johnson by the Innocence Project, Chappell by the Pennsylvania Innocence Project, and Grasty by Centurion. The law firm Shook, Hardy & Bacon, is also providing pro bono legal services for Chappell.
On July 25, the men appeared in court for an evidentiary hearing as their attorneys argued semen and other DNA from the crime scene points to the real suspect – a yet-unidentified man who raped and killed the woman.
"This was a crime, a sexual assault-murder, committed by a single assailant, and the wrong men are in prison today and have been for nearly a quarter-century now," Vanessa Potkin of the Innocence Project, who represents Johnson, told CNN.
Still, prosecutors have fought to keep the trio behind bars and uphold the convictions, saying the new DNA evidence did not alter anything that wasn't already known at the time of their trials.
"The post-conviction DNA evidence is neither compelling nor is it evidence of innocence," Delaware County Assistant District Attorney Sara G. Vanore wrote in a legal response to Chappell's filing.
Paul Casteleiro of Centurion, who represents Grasty, said the prosecution's case hinged on testimony from a 15-year-old with an intellectual deficiency who was facing years in prison. He believed the teen's testimony was coerced and noted the "overwhelming and very significant" DNA evidence, he said.
"It's a really frightening case I think," he told CNN in a phone call. "As frightening a case as I've ever handled."
One defense witness testified at the July 25 hearing, and another witness will testify for the defendants at a hearing on August 22 when the proceeding resumes. Delaware County prosecutors will then be able to present evidence to support their request to uphold the convictions.
What the case is about
The case stems from the brutal killing of 70-year-old Henrietta Nickens, who lived alone in her home in Chester, Pennsylvania. On October 10, 1997, her daughter arrived to find her beaten body, the apartment ransacked and blood stains on the wall and bed sheets, according to a summary of the case included in a filing from Chappell's attorneys.
The medical examiner found that Nickens suffered multiple blunt force impacts to the face, which, combined with underlying lung and heart issues, caused her death.
There was also evidence of sexual intercourse, as her underwear was removed and swabs taken from her rectum tested positive for semen, prosecutors wrote. In addition, a large green jacket – with cocaine and a chewed plastic straw in a pocket – was found on top of her television, according to the Innocence Project.
Richard McElwee, a 15-year-old with "a limited level of intelligence" facing unrelated drug charges, implicated himself and Chappell, Johnson and Grasty in the crime after allegedly being intimidated by police, the attorneys wrote.
Tests on the DNA from the semen, however, did not match with any of them, according to the filing.
"Chappell and his alleged co-conspirators have been excluded from every item of evidence tested," the defense wrote. "A crime of this nature, occurring in such a small space, could not have been committed by four teenagers without leaving a trace."
Still, police charged the four with murder, and at their trials, McElwee testified that he stood lookout while the other three robbed Nickens of $30, the filing states. In exchange for his testimony, McElwee agreed to plead guilty to third-degree murder and other charges and was sentenced to six to 12 years in 1999, according to court records.
At the trials, prosecutors offered several potential theories for the semen's presence. One was that Nickens may have had a secret consensual relationship. In Chappell's trial in 2000, the prosecutor explicitly told the jury that the source of the semen was a "mystery" and was not from any of the four men charged in the case, according to a filing from the prosecution.
Prosecutors say the three men were convicted at trial based on other evidence, primarily McElwee's testimony. In addition, McElwee's mother testified that Chappell told her Grasty killed someone, and a woman testified she overhead a conversation in which Chappell, McElwee and Grasty discussed the attack. Further, prosecutors tied the green jacket at the scene to both Johnson and Grasty, according to court testimony summarized in the filings.
Chappell, Johnson and Grasty have remained behind bars since.
CNN was not able to reach McElwee. Casteleiro, Grasty's attorney, said McElwee has in the past refused to talk to their legal team, and they have not been able to find him within the last year.
New DNA evidence shows single perpetrator, attorneys say
Modern DNA testing techniques, particularly "touch DNA," have revealed that the DNA from the semen matches several other items of crime scene evidence, including more semen on the green jacket and on the bedsheet and items in the jacket's pocket, according to attorneys for the defendants.
This new DNA testing, which took place in 2021, further linked evidence from the crime scene to this unknown person and excluded the three defendants, according to Chappell's attorneys.
In its response, the prosecution argued that the trials did not connect the semen to the defendants, and so these test results did not change the evidence. All three defendants were convicted separately, two by juries and one by a judge.
The prosecution also argued there was no evidence the sex was nonconsensual or that this mystery person killed Nickens.
"The totality of the evidence – including the post-conviction DNA evidence – is just as consistent, if not more consistent, with Ms. Nickens having consensual intercourse prior to the assault as it is with an unknown perpetrator committing both a rape and an assault," prosecutors wrote. "Seventy-year-old people are capable of sexual activity, and like all people, may not always tell their close family members about their sexual partners."
Prosecutors added: "The fact that the sex occurred on a bed and that he left a jacket behind does not automatically turn Unknown Male into a rapist and murderer, no matter how many times the petitioner says it."
Potkin, Johnson's attorney, told CNN she thought the prosecution's argument was both wrong and offensive.
"This 70-year-old woman in bad health was having consensual anal sex with someone who came over to her house to do cocaine? It's preposterous, outlandish, offensive, yet this is what they're doing," she said.
The DNA from the semen has been entered into CODIS, the US DNA database, but it has not had a match. The defendants' attorneys also sent the DNA sample for genetic genealogy testing, but no match was found, said Casteleiro, Grasty's attorney.
Defendants are hopeful about the appeal
At the court hearing on July 25, prosecutors and the defense offered their opening statements, with the defense asking the judge to vacate the convictions and order new trials for the three men.
"We were glad that we were finally able to start bringing scientific evidence forward and for these petitions to have their day in court," Nilam Sanghvi of the Pennsylvania Innocence Project, which represents Chappell, told CNN.
A crime scene reconstructionist will testify on August 22 to recreate the murder scene, Casteleiro said. The prosecution is also expected to call one witness to testify in response. A decision from the judge will likely come sometime after that.
CNN was not able to reach Carlotta Nickens, the victim's daughter, for comment.
She told The Washington Post at the July 25 hearing she was unconvinced by the defendant's arguments. "If they weren't guilty, they wouldn't be here," she said, according to the Post.
As they await a potential reprieve, the three defendants remain hopeful, their attorneys said.
Chappell, who was 15 when the crime took place, has been working toward an associate's degree while behind bars at SCI Greene, Sanghvi said.
"He shouldn't be in prison, but as he's there, he's taking advantage of any opportunities offered to him," she said. "He's just happy that he's had this chance to get back into court and try to clear his name."
Potkin said her client Johnson will fight with every living breath until he's exonerated.
"He knows that it's an uphill battle to overturn a wrongful conviction. He and his family have been at it for decades," she said. "He felt good about the hearing, he's optimistic. Despite what's happened to him, he's optimistic truth is going to prevail in his case and justice is going to be done."
Casteleiro said his client Grasty was hoping for good news.
"He's real hopeful. He's an intelligent guy. He sees the evidence, and he's hopeful that the judge is going to see it," Casteleiro said.