Michael Austin
26 years served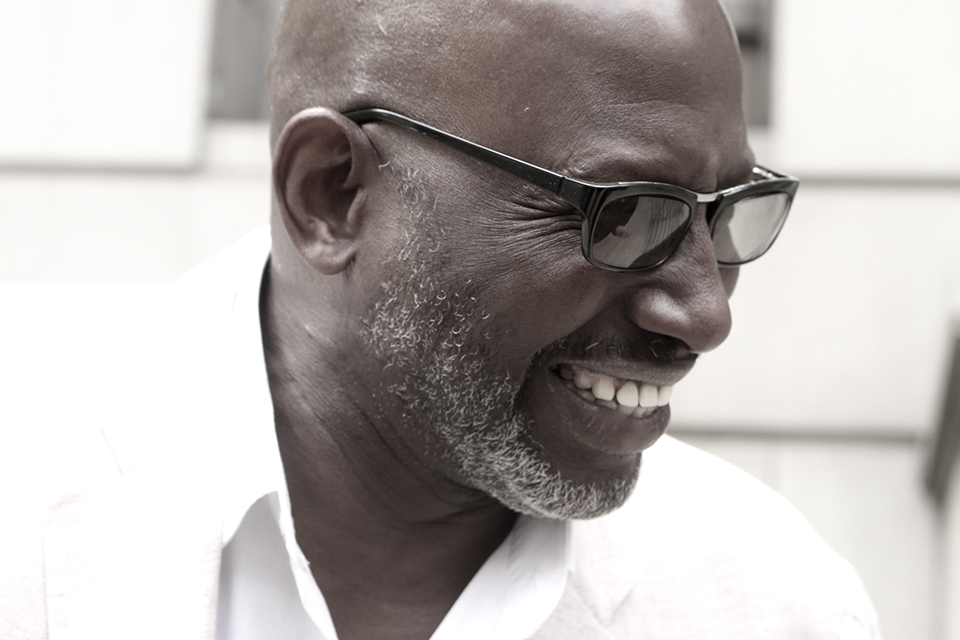 Baltimore, MD
Michael Austin's murder conviction was reversed by Baltimore Circuit Judge John Carroll Byrnes and he was a free man when he walked from the Maryland House of Corrections on December 28, 2001. He had spent 26 years in prison falsely convicted of killing security guard Roy Kellam in a Baltimore City grocery store during a robbery.
On January 3, 2002 Baltimore States Attorney decided not to retry him and dismissed all charges. "Michael Austin as an accused was wronged, and no matter the age of the wrong, it remains wrong. Our capacity to right a wrong is a measurement of our true commitment to due process and justice as a State," wrote Judge Byrnes.
Michael says that walking out of prison was "like coming out of a coma." He has done a very admirable job of getting back his life, pursuing his passion for music by offering music programs to Baltimore City middle school students. His target is at-risk students living in the Baltimore City living in underfunded communities.
While Austin has overcome the nightmare of false imprisonment, Monday, April 29, 1974 will never be far from his mind.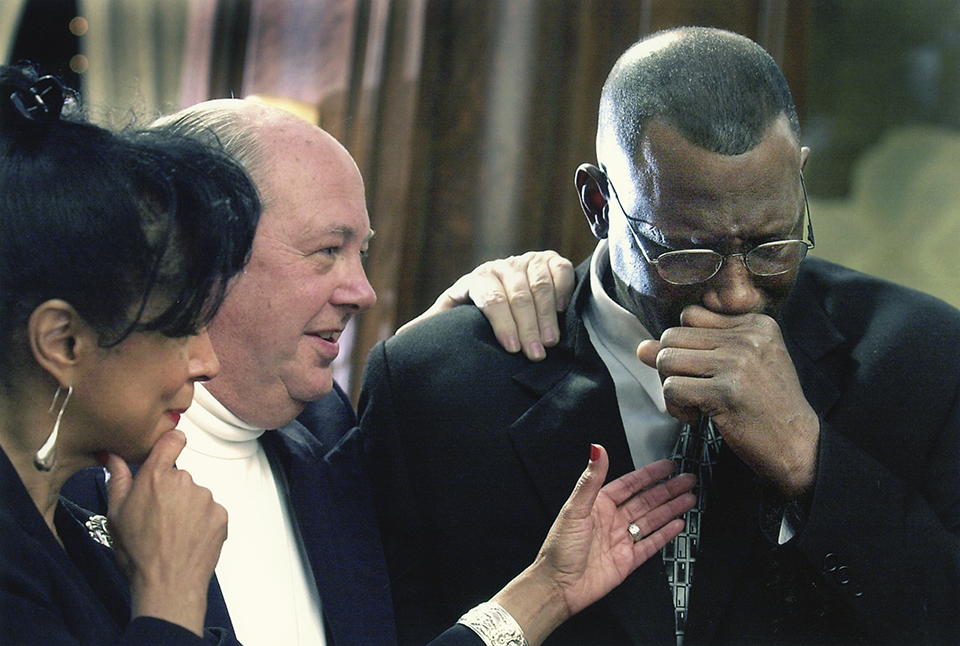 At 5:20 p.m. on that day two armed black men entered the Crown Food Market on Preston Street in Baltimore City.  Suspect #1 grabbed security guard Roy Kellam from behind and shot him. Kellam died an hour later at the hospital.  Using Kellam's gun he hit store employee Eric Komitzsky on the forehead and emptied the cash register. At another cash register Suspect #2 was demanding clerk Jackie Robinson to empty that cash register. The robbery and murder took less than10 minutes with the pair getting away with almost $4,000 in cash.
Police arrived and interviewed witnesses and sent in a forensic team. Ten fingerprints suitable for comparison were lifted from the crime scene which police used to eliminate several suspects until Austin's name came up. It was then decided that the print most likely where the killer would have touched was in a place many others could have touched in passing. It became essentially useless.
Police questioned the two eye witnesses, store clerks Robinson and Komitzsky. Their descriptions became an integral part of this case and led Centurion Ministries to seriously question Austin's guilt. Komitzsky told police that the suspect who shot Kellam was not taller than himself, 5'10". Robinson described the man who shot Kellam as being 5 foot 8 inches, weighing 150 to 160 pounds and light skinned. Eye witness testimony in criminal cases has proven to be very flawed but these discrepancies were extreme. Michael Austin is an imposing 6 foot 5 inches, has dark ebony skin, and at the time weighed just over 200 pounds. Suspect #2 was described by Robinson as even smaller – 5 foot 5 inches and weighing 130 to 140 pounds. Neither witness came close to describing Austin.
When police showed Robinson photographs, he identified Austin as the killer and a career criminal named Horace Herbert as the other suspect. Austin denied even knowing Herbert. Herbert was due to go to trial several years later but when police investigated they found he was actually a fugitive from justice in 1974 and was working at US Plywood Plant in Greenwood South Carolina on the day of the crime.
At trial after seeing Austin, Robinson conceded his description was off but stuck to his identification. Robinson presented himself to the jury as a 25-year old college student with an academic scholarship to a junior college in Virginia, but in truth he had a 10th grade education and a life long drug addict who died at the age of 46.
For reasons unknown, Komitzsky, who got the best view of the suspect after being hit in the head, was never called as a witness. He told CM years later that when he viewed Austin he never would have identified him as the man who hit him in the head.
Additionally Austin had an iron clad alibi. At the time of the crime, he was employed at an iron foundry six miles away from the crime scene. Austin's employer confirmed that he had worked from 7:19 a.m. to 4:53 p.m. that day. Remember, the robbery took place at 5:20 p.m. In addition when he got off of work Austin had to change his clothes since as an iron pourer he had to wear a flame retardant suit and boots for protection. By the end of the day he was filthy and exhausted. He and his fellow worker had to peel off their soiled work clothes and get dressed in their street clothes.
Given the time of day, rush hour, and the distance between the foundry and the crime scene it would be impossible for Austin to get there. Austin did not own a car so Suspect #2 would have had to pick him up after he had clocked out and changed his clothes. Unfortunately the jury did not hear any of this since his original time card was lost and his lawyer failed to call relevant witnesses from the foundry. In the end Austin was found guilty and sentenced to life imprisonment on the sole testimony of Jackie Robinson.
CM's investigation, headed by Steve Delaney, discovered significant new exculpatory evidence that won CM an evidentiary hearing in 2001. At the hearing Komitzsky finally got the opportunity to testify and stated Austin was not the shooter because he was too tall. "I got a real good look at the person who shot the guard and came at me," he said. This is in contrast to Robinson who originally told police, "I didn't look at him that close." A week after this hearing the court decided not to retry Austin and all charges were dismissed. Sponsored by 33 state legislators, as of March 2002, a special bill passed by the Maryland State Legislature enabled Austin to received special compensation by the state for 27 years of false imprisonment.
Since his exoneration Michael has pursued his musical career, releasing several CD's, preforming at fundraisers and concerts.   He also spends time in South Africa working with street kids by playing music with them, and he never turns down an opportunity to speak to children in the schools in Baltimore.   He believes he is a walking cautionary tale and one of redemption.