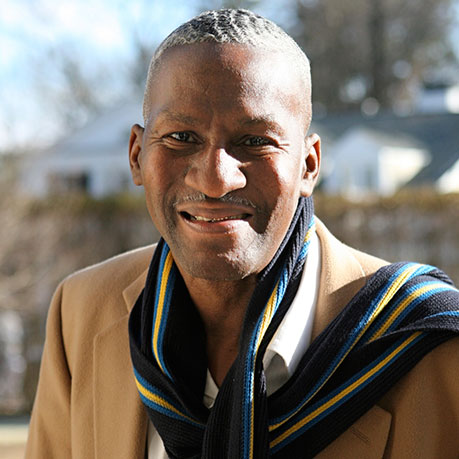 Willie Green
Los Angeles, CA
After spending 25 years in prison, with most of the time at San Quentin, Willie Green's wrongful conviction for a 1983 Los Angeles murder he did not commit was overturned by a Los Angeles Superior Court judge in March 2008.  His unjust conviction rested solely on one eyewitness who recanted his trial identification at a 2007 evidentiary hearing, telling the judge that because his eyes were swollen due to a pistol whipping delivered by one of the two assailants, and because he was high on cocaine at the time of the crime, he was, in fact, incapable of identifying the suspect he said was Willie Green.  This witness further testified that his original photo identification of Willie Green was heavily influenced by the LAPD.  The Superior Court judge ruled that the LAPD had "tainted" this photo identification of Mr. Green and the denial of doing so by the LAPD detective at the 2007 evidentiary hearing was "not credible".
Utilizing his skills obtained while working as a drug and alcohol counselor while in prison, Willie Green now worked for a private contractor that supervises parolees.
Related Articles
Freed After 25 Years, Former Inmate Rejoices
By Jack Leonard & Paul Pringle
Los Angeles Times
March 21, 2008
After 25 Years, New Hope For Inmate
By Jack Leonard
Los Angeles Times
March 11, 2008
the full story…
In 1983 Denise Walker was a cooker of rock cocaine (crack) at a Los Angeles, CA drug house owned and operated by Willie Finley.  In early August of 1983, two men broke into the house and robbed Finley of drugs and money and shot Ms. Walker to death before fleeing.
Suspect #1 forced his way through the front door of the house and subsequently beat Finley, a hemophiliac, about the face with his gun. In the house at the time of the crime were three other adults in addition to Denise Walker.  All four were forced to lay face down on the kitchen floor by Suspect #1 who then ordered Ms. Walker to unlock the back door and let in his accomplice.
The accomplice, Suspect #2, entered through the back door carrying a shotgun, and as he pulled Ms. Walker by the hair and threw her back down onto the kitchen floor, Ms. Walker was heard to say, "Oh no Willie!" by Patricia Austin, one of the people on the floor.  At trial, Ms. Austin testified that she didn't know if Ms. Walker was referring to Suspect #2 whose name she may have known as "Willie" or to Willie Finley who was still on the kitchen floor.
Suspect #2, without asking, knew where the hidden cash and drugs were kept.  He went directly to Finley's bedroom and immediately retrieved the loot.  He then returned to the kitchen, handed his unloaded shotgun to Suspect #1 and exited the back door, leaving Suspect #1 in the kitchen alone standing over the four victims on the floor.  He loaded the shotgun and then stood directly over Ms. Walker and said, "You tried to dog me, didn't you. You thought you were pretty slick.  You're the only one who can ID me…"  He then shot Ms. Walker at point blank range with a double barreled sawed off 12 gauge shotgun, and fled out the back door.
LAPD Homicide investigator John Bunch fixated on the notion that Suspect #2's first name was "Willie".  Det. Bunch had no suspects until six weeks after Ms. Walker's murder, when he learned that Willie Green, along with his first cousin, Robert Jackson, had lived with Denise Walker in her apartment 15 months before she was killed.  Jackson was Ms. Walker's live-in boyfriend.  Willie Green had needed a place to stay temporarily and Ms. Walker told Jackson that Green could sleep on the couch.  Soon thereafter Ms. Walker and Mr. Jackson got in an argument over rent money.  She had both men leave her apartment.  In revenge, Jackson threatened her and stole her bicycle while Willie Green took her television.  This is how the police came to place Willie Green's photo in the array shown to the witnesses of the shooting at the drug house.  Luckily for Mr. Jackson, he was in an Illinois prison when Ms. Walker was killed.
Only one witness made a positive identification.  The drug house owner, Willie Finley, identified Willie Green as Suspect #2, the non-shooter.  To this day, Suspect #1, the shooter, has never been identified.
At trial Willie Green was convicted solely on the basis of Mr. Finley's identification.  There was nothing else to tie him to the crime.  Willie Green had no association with the Finley drug business whatsoever.  He had not been in contact with Ms. Walker since the TV. caper.  In fact, Mr. Green had spent most of 1983 back home in Canton, MS looking after his ill father.
CM began its work on behalf of Willie Green in 2003.  CM approached witness Willie Finley through his brother, Larry.  Larry Finley stated that his brother had told him years ago in the early 1990's that the identification he made of Willie Green was corrupted by Detective Bunch.  Prior to selecting Green's photo, Bunch had pointed to Green's photo telling Willie Finley that Green's name happened to be "Willie" and that he had burglarized Ms. Walker's home.  Det. Bunch misled Finley by telling him that Green had also been "involved" with her, implying there had been a relationship between the two.
After a series of meetings with Willie Finley, he provided CM with affidavits spelling out how he came to identify Mr. Green even though he was totally incapable of identifying Suspect #2.  He explained that he was "loaded" on crack cocaine when this crime occurred.  He also related that by the time Suspect #2 had entered the kitchen from the back door, his eyes and face were horribly swollen from a pistol whipping that Suspect #1 had administered to him upon forcing his way in the front door. Finley said he "could hardly see", explaining that he is a hemophiliac "bleeder" and would experience prolonged bleeding from the slightest trauma.  As a result of the beating, his face was significantly swollen, especially around his eyes.
Finley added that he was on parole when Ms. Walker was killed.  He figured he was facing at least another five years in the state penitentiary for his crack house operation. He confessed that in those days he was a crack addict and would have done anything to stay out of prison and get his next "hit" of crack.  By Bunch basically telling him who to identify, he figured that if he gave Bunch what he wanted, it might keep him on the streets and out of prison.  That is exactly what happened.
Finley also revealed that Bunch had convinced him that Green was Suspect #2. That made Finley angry at Green for the horror that had occurred that night.  Even though he had never seen or met Willie Green before and couldn't come close to making an independent identification of Suspect #2, Finley resolved to nail Green at trial by testifying falsely in the most positive and forceful manner as he could that Green was Suspect #2.
Upon his release from prison in 1991 for a series of armed robberies he committed subsequent to testifying against Willie Green, Willie Finley turned his life around.  He's been clean of drugs and criminal activity ever since.  As Finley reflected on his false testimony against Green, he made it clear to CM that he was sincere in his desire to set the record straight and free an innocent man.
At a 2007 evidentiary hearing, witness Willie Finley recanted his trial identification of Mr. Green and admitted that he falsely identified Mr. Green at the 1984 trial.  He testified that he followed the cues of the detective during the photo array identification of Mr. Green, and for the first time in the history of this case, the witness admitted that he was high on crack-cocaine at the time of the murder and that his eyes were severely swollen from a pistol whipping administered to him by Suspect #1, impairing his vision completely.  The Judge determined that this recanted testimony was truthful because it was corroborated by other credible witnesses at the 2007 evidentiary hearing.  The judge further determined that the photo identification process conducted by the homicide detective was "tainted" in that it was "clearly suggestive" as to who the witness was to select from the photo array. The Judge found the detective's testimony at the 2007 hearing "not credible"  when the detective categorically denied that he gave information to the witness about the prior relationship between Willie Green and the victim at some point during the identification process.
On March 20, 2008 after five years of labor by CM along with the skillful and relentless work of Washington attorney Peter Camiel and California attorney Verna Wefald, 52 year old Willie Green was freed.