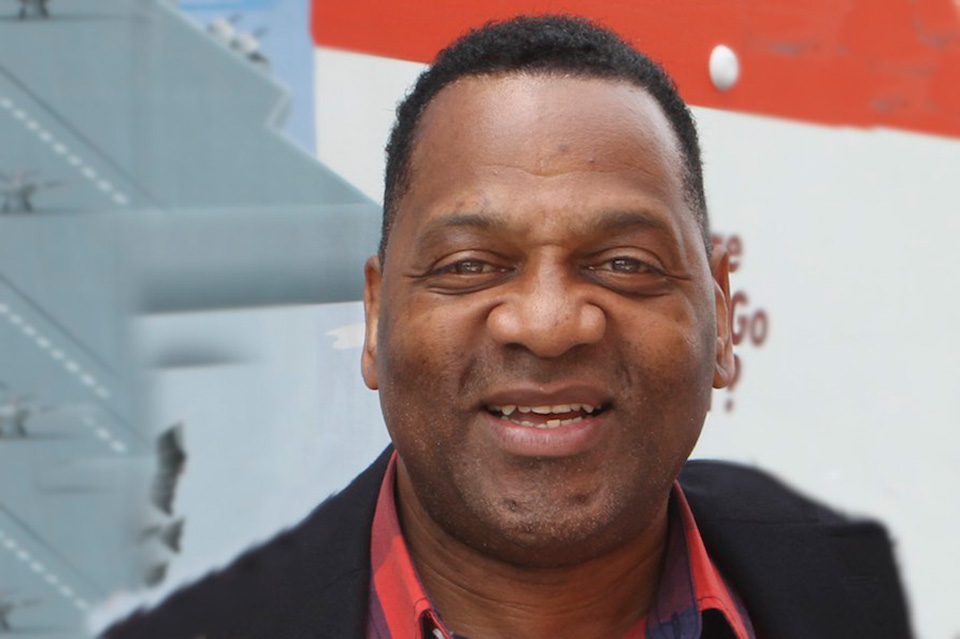 Marcus Washington
Borough of Queens, NY, NY
Wrongly convicted in 1980 as co-defendants for a 1975 Queens, New York City murder and arson, Herbert Sims and Marcus Washington were paroled from prison after spending 27 and 29 years (respectively) wrongly confined. At Mr. Washington's 2008 parole hearing, the NY Parole Board credited CM's investigation for raising serious doubts about the guilt of both men. CM presented the Board with evidence that six of the seven witnesses against the Marcus Washington and Herbert Sims had recanted; these witnesses recanted their incriminating testimony claiming police coercion and intimidation. Additionally, CM gave the Board details of how a close relative of the most probable real killers confided to CM that his brother and brother-in-law confessed the crime to him. However, fearing family retaliation and ostracism, he has refused to come forward. Thus, CM's only option was to take the case for innocence to the Parole Board.
Herbert lives and works in the Bronx. Marcus lives in Queens and has worked for the past years for a private Hebrew school that taught primarily Russian Jewish immigrants.   He now is working full-time for Hill Country in New York City as a facilities manager.
Related Articles
Responding at 3:40 a.m. to a fire at an apartment building in Far Rockaway, Queens, NY on Thursday, December 4, 1975 the Fire Department discovered the body of the 71 year old aunt of a NYC police officer, Mary Galligan, lying on her back, clad in a bathrobe, on the bathroom floor of a 5th floor apartment. Firemen removed the victim from the bathroom floor to the hallway where they unsuccessfully attempted to revive her. Firemen noted that the victim seemed stiff. When firemen saw bruises about the face and head of the victim, they called police. The fire caused extensive damage to the bedroom where it had started due to a flammable liquid being poured on the floor in three different places.
An autopsy was performed at 2:00 p.m. that same day and the terror that she endured became extremely apparent. Ms. Galligan died of asphyxiation by manual strangulation. She had died before the fire; no soot or signs of smoke were found in her lungs or nasal cavities. Ms. Galligan's injuries were extremely severe. She also had nine lacerations on the top of her head caused by the impact of a cylindrical blunt instrument at least 11 times. The right side of her face was bruised and swollen caused by the killer's fists. The most horrifying discovery was that her vagina experienced tremendously severe post mortem lacerations– multiple jabs with an instrument were made into the vagina that in at least one instance went eight inches deep through the rectum into the abdominal cavity.
Also at 2:00 p.m. an investigating detective sifted through debris found on the bathroom floor of the victim's fire-ravaged apartment. Underneath debris he found a 1 ½ inch in diameter, 14 inch long tapered table leg with a screw at one end. The screw had fecal material on it which identified it as the object with which Ms. Galligan had been brutally violated. This detective was the first to discover this table leg which was found at the bottom of the pile of debris.
Robbery seemed to have been the motive as four of Ms. Galligan's handbags as well as a blue and silver urn were found in the rear yard of the apartment building. Though dusted for prints, none of these items yielded a suspect.
The neighborhood was canvassed and many people were questioned about the heinous murder of Mary Galligan, but few leads developed.
Four months after the crime, the lead detective interviewed a resident of the neighborhood, Irma Crook and her two daughters. Ms. Crook told the detective that at 7:30 a.m. the morning of December 4, 1975, 17-year old Marcus Washington (a friend of one of her daughters) visited their home and said to her "Yo, Irma, there was a fire and an old lady was killed. She had a stick up her pussy." This remark was also heard by both daughters. Irma claimed that in addition to her daughters, 16-year old Herbert Sims and 16-year old George Ortiz (friends of one of the daughters) were in the room when Marcus made this comment.
This knowledge displayed by Marcus is very significant because the autopsy, which discovered the vaginal violation, and the discovery of the tapered table leg at the crime scene were not known until 2:00 p.m. on December 4th. How did Marcus know this at that earlier time (7:30 a.m.) on the morning of the discovery of the murder? As one can imagine, this interview of Irma Crook and her daughters reinvigorated an otherwise unproductive investigation.
When asked, Marcus readily affirmed to detectives that he made the statement at that time to Irma Crook in the company of her daughters, Herbert Sims, and George Ortiz. He added that he received this information from Alvin Boykins who was standing in front of the apartment building watching the police and fire activity at about 7:30 a.m. when Marcus passed by. Marcus asked Boykins what all the commotion was about and Boykins told him that "an old lady was killed after being tied to a bed and having a stick put in her pussy, then they set the place on fire." Marcus agreed to take a polygraph concerning this matter and passed.
Detectives followed up with 27-year old Alvin Boykins who denied having the conversation with Marcus Washington. Boykins also passed a polygraph. Undoubtedly the detectives knew someone was lying. For unknown reasons, they decided to focus in on Marcus Washington as the primary suspect. This was in April 1976. Boykins' name fades away in police reports.
The police investigation of the Galligan murder took four years, and had been classified as "inactive" for a year an a half. Ultimately, the State collected a number of witnesses against boyhood friends Marcus Washington and Herbert Sims and detectives eventually arrested both boys in 1979 for the crime.
—
Who is Alvin Boykins? Boykins is a more likely suspect based on CM's investigation. At the time of the crime, Alvin Boykins was married to Wanda Boston.  Wanda had two brothers, older brother Terry and younger brother, Derek.  Terry Boston told CM that one to two days after the Galligan murder, he was in Alvin Boykin's apartment.  Alvin told him that he and Derek Boston went to burglarize Mary Galligan's apartment and had a confrontation with her.  Alvin told him that he put a wooden stick in the woman's vagina and put her body in the bathroom.  Alvin also bragged about the arson of her apartment.  Wanda admitted to CM that she had divorced Alvin because he was physically violent towards her and she couldn't take it any more.
It wasn't until years later that Derek Boston, while an inmate at Sing Sing for the rape and murder of a another woman (who lived only one block from Mary Galligan), also confessed the murder of Mary Galligan) to his brother, Terry.  Terry recalled that Derek gave the same account that Alvin had, including the fact that it was Alvin who put the stick inside the woman.
Unfortunately, CM was unable to convince any of the Boston family to come forward with what they know; both Alvin Boykins and Derek Boston have died.
Herbert and Marcus were tried together as co-defendants and convicted in January 1980. All but one witness recanted his/her testimony:
Charles Ellis, a 15-year old friend of Marcus & Herbert, testified at a grand jury that he was an accomplice with Marcus and Herbert, however, at trial Ellis recanted his accomplice testimony against both men explaining that it was a lie rooted in police threats that he would be prosecuted for the murder and sentenced to life.
George Ortiz, also 15-years old at the time, told police that Marcus told him he had "yoked the old lady"; however, at trial Ortiz testified that Marcus never told him this and he lied to detectives because they were threatening him with prison.
Irma Crook & her daughters were visited multiple times by the lead detective over the course of the 4 year investigation. All three had elaborated on their original statements, testifying to the grand jury that Marcus Washington and Herbert Sims had made statements to each of the three of them that they had robbed and burglarized the victim, and that Herbert stated that Marcus had killed her. However, Ms. Crook and her daughters failed to appear at trial even though under subpoena. One week before trial all three recanted their grand jury "confession" testimony against both men to the defendant's attorneys.
Steven Morris was a surprise trial witness, who provided jailhouse confession testimony that Marcus told him he burglarized and torched the victim's house. Morris further testified at trial that he thought Sims was "joking" when he told Morris in jail that he was involved in the Galligan murder. However, Morris wrote apologetically to Sims after conviction and told him "I lied like a mother f**ker" at the trial."
Fred Hawkins, a resident of the building who told police he'd witnessed three suspicious Black men loitering in the area of the victim's apartment hours before her death, identified Marcus Washington as one of the three men. However, Hawkins made his photo identification of Marcus Washington for the first time four years after the crime. Incredibly, the lead detective testified at trial that while he showed many, many photos to Hawkins over the years, he never showed him a photo of Marcus despite Marcus being one of his main suspects. While Mr. Hawkins is the only witness who did not recant, CM finds both the detective's testimony and Hawkins' ability to identify a stranger four years later simply unbelievable. Hawkins testified at trial that Herbert Sims "vaguely" looked like one of the three.
—
Herbert Sims received parole in 2006 and in 2008 Marcus Washington also received parole. For Mr. Washington's parole hearing, Centurion was able to supply the board with information uncovered through our investigation of the case and it is clear that the board leaned heavily on the facts contained in it:
COMMISSIONER GRANT: Mr. Washington, I read the submission that was provided to us that I guess Jim McCloskey wrote from Centurion. We're pretty familiar with the Centurion. They don't just take every case. They have a pretty high standard of what they review, so we take what they say seriously, and Jim McClosky was very thorough in his write-up.
Though Centurion is disappointed to not have been able to obtain an evidentiary hearing in this case, we are certainly pleased that Marcus was paroled in part due to our submission to the parole board.
Centurion continues to work on this case with the goal of one day finding a way to overturn the convictions of Mr. Washington & Mr. Sims. Thus, Marcus and Herbert remain on our case board.