Shawn Henning
30 years served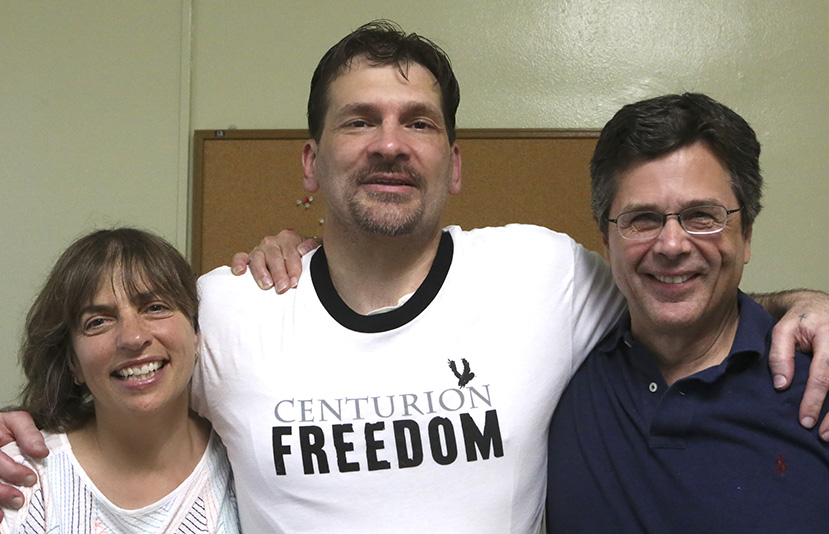 BREAKING NEWS!
On July 2, 2019 Centurion client Shawn Henning and his co-defendant Ralph 'Ricky" Birch walked out of the Litchfield Superior Court after the Connecticut Supreme Court, in a unanimous decision, overturned their 1989 murder convictions. Both men had served 30 years for a crime they had nothing to do with. Shawn and Ricky hugged each other as free men outside the courthouse. In a moving scene Ricky embraced his mother who he had not seen in years, as it is difficult for her to get transportation to Connecticut from New Hampshire. Friends of Ricky brought her from New Hampshire to be there upon his release.
Centurion's Jim Cousins along with Craig Raabe and Ricky's counsel Andy O'Shea demonstrated, not only that the state had relied on the false evidence of Henry Lee to get the convictions, but also that forensic evidence such as bloody footprints and DNA at the crime scene excluded Shawn and Ricky as the assailants. The Litchfield DA now has to decide whether to retry them.
Shawn, his legal team and supporters from Centurion, gathered with Ricky's team outside the courthouse and then joined for a lunch together.  Shawn and Ricky wore Centurion "I am innocent" tee shirts as a powerful statement of their actual innocence. Ricky and Shawn have suffered a total of 60 years of wrongful incarceration. Centurion will continue to support Shawn and Ricky through whatever comes next as they navigate their lives and ongoing fight for exoneration.