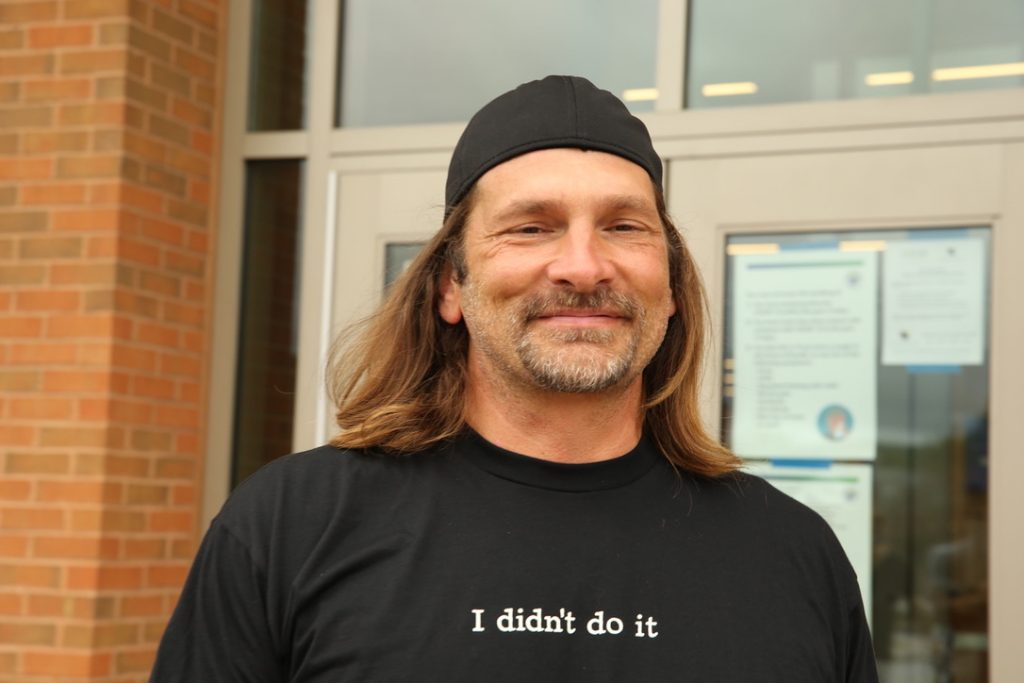 Shawn Henning
Centurion client Shawn Henning and his co-defendant Ralph ("Ricky") Birch were exonerated of the murder of Everett Carr when a judge of the Connecticut Superior Court on July 10, 2020 dismissed all charges against the two. They had served 30 years in prison, but they had nothing to do with the senseless death of Everett Carr.   Shawn was represented by Centurion lawyer Jim Cousins and Connecticut counsel Craig Raabe. Ricky was represented by Andy O'Shea. 
Mr. Carr was the victim of a brutal and bloody attack and there is absolutely no forensic evidence tying either Shawn or Ricky to the crime because they were not there.  Whoever did kill Mr. Carr left behind a bloody footprint and DNA that does not match Mr. Henning or Mr. Birch.  That is why this case finally has been dismissed—Shawn and Ricky are innocent.  
This was a long and arduous struggle with the state fighting vigorously at every stage. Shawn and Ricky's journey to freedom took them through habeas trials, appeals to the Appellate Court, an appeal to the Connecticut Supreme Court and eventually back to the Superior Court for Friday's dismissal. The Connecticut Supreme Court had vacated the convictions of Shawn and Ricky concluding that the state obtained those convictions based on the false testimony of noted forensic criminalist Dr. Henry Lee.  
After the Connecticut Supreme Court vacated the convictions in 2019, the state had to decide whether to retry the two men. The state relentlessly tried to conjure some evidence, even unsuccessfully trying to coax former cellmates to say Ricky and Shawn had confessed to them. The state then had its forensic lab conduct additional DNA testing on more than one hundred different items, this time using even more advanced technology than that previously available. Those recent results further confirm that neither Mr. Henning nor Mr. Birch had anything to do with Mr. Carr's death. They also confirm that the DNA of the true assailant is detected on four items intimately associated with the homicidal attack. This expansive DNA testing exonerates Mr. Henning and Mr. Birch.

Finally, the state grudgingly recognized the futility in continuing to pursue these two innocent men. As a result, Shawn and Ricky's lawyers moved for a final dismissal of all charges, which the Superior Court granted on July 10, 2020.