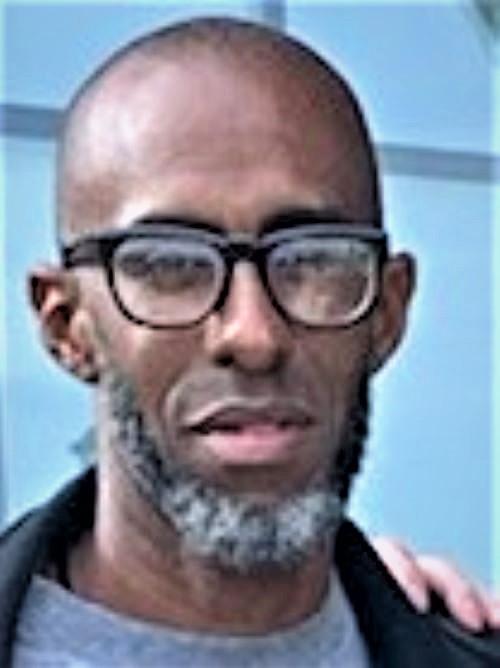 Dwayne LeBlanc
Years served: 28 years
Location: New Orleans, Louisiana
Charges:  2nd Degree Murder, 1st Degree Attempted Murder
Sentence:  Life without parole plus 50 years
Factors Contributing to Wrongful Conviction: Mistaken Identification, Police Misconduct, Suppression of Exculpatory Evidence, Ineffective Assistance of Counsel
Date Centurion's Involvement began:  2012
Date Freed: 2022
Case Summary:
On October 28, 2022, Dwayne LeBlanc walked out of Elayn Hunt Correctional Center in Louisiana a free man for the first time in 28 years. His release was the culmination of a 10-year effort by Centurion to prove his innocence.
In 1997, Dwayne was convicted by a 10-to-2 jury verdict in Orleans Parish of the murder of a drug buyer and the attempted murder of a police officer despite evidence that he was living in California at the time of the offenses in 1994. After a thorough re-investigation, Centurion concluded that Dwayne was in Long Beach, California and enrolled at a vocational school at the time of the murder for which he was convicted. An attendance record from the school showing he was in class on the days before and after the murder in New Orleans corroborated this claim.
Centurion's re-investigation also focused on whether Dwayne's arrest was a case of mistaken identity. Centurion developed evidence that another man, unrelated to Dwayne, who bore a striking resemblance to him and fit the profile of the shooter, was never questioned in connection with the shootings. Centurion learned that two New Orleans police officers thought they had twice apprehended Dwayne, only to find out that the person they were about to arrest was the other man. This fact was not disclosed to Dwayne's trial attorney. One of those police officers was later convicted of ordering the murder of a woman in 1994, a year of unprecedented violence and police corruption in New Orleans.
In April 2019, Centurion filed a federal petition for a writ of habeas corpus in the United States District Court for the Eastern District of Louisiana on Dwayne's behalf after he was denied relief in the state court on his claim that the State suppressed evidence going to Dwayne's misidentification defense and an ineffective assistance of counsel claim based on trial counsel's failures in investigating and presenting Dwayne's alibi defense. That claim was pending when the Orleans Parish district attorney's office started reviewing all non-unanimous jury verdicts, which were outlawed by Louisiana voters in 2018 and later by the U.S. Supreme Court.
In order to win his immediate release, Dwayne entered a no contest plea to lesser charges in Orleans Parish District Court in October 2022. At his sentencing hearing, the prosecutor and judge acknowledged that his conviction was problematic. He was sentenced to time served, and after nearly three decades of wrongful incarceration, was reunited with his mother, Betty, his father, Gilbert, and his twin brother, Dwight.
Building upon the hospice work that he did while in prison, Dwayne is now working as a health aide for an in-home senior care company in New Orleans. His goal is to attend nursing school.
---
Release Statement: October 28, 2022
After 28 years of wrongful imprisonment, Centurion client Dwayne LeBlanc was freed from a New Orleans prison on Friday, October 28. He was released into the loving arms of his family including his mother, Betty LeBlanc, father, Gilbert Merrick, and twin brother, Dwight.
Centurion joined Mr. LeBlanc's fight for justice in 2012 when we began reinvestigating the case in New Orleans. After a decade of work in the field and challenging battles in the courts to prove Mr. LeBlanc's innocence, we are incredibly proud to see him reunited with his family.
Commenting on Mr. LeBlanc's release, Centurion's Legal Director, Paul Casteleiro, said "We celebrate the joy of Dwayne LeBlanc and his family as they stand together in freedom, while we mourn the suffering they endured for 28 years as a result of the gross miscarriage of justice forced upon them by Louisiana's "Jim Crow" judicial system."