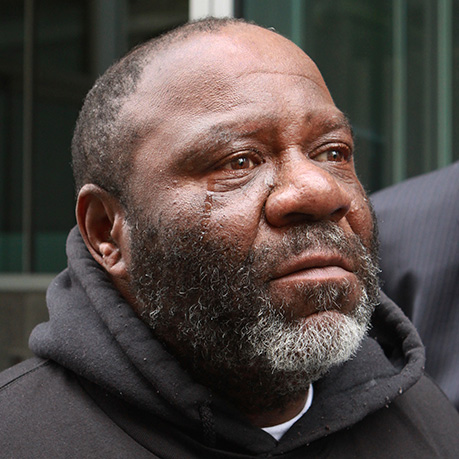 David Bryant
The legal battle continues in the David Bryant case after the unbelievable reversal by the Appellate Division-First Department of the Supreme Court, Bronx County's  2013 Order vacating Mr. Bryant's conviction and freeing him after 38 years of incarceration. In late February we filed a petition for a writ of habeas corpus in the United States District Court for the Southern District of New York. The petition  alleges that Mr. Bryant is actually innocent and that he was deprived, at his 1974 murder trial in Bronx County Supreme Court, of his right to effective assistance of counsel. The Bronx County count found that Mr. Bryant's attorney was ineffective in failing to retain an expert in serology and in failing to present evidence which could have established that Mr. Bryant was not the assailant. The appellate court reversed that finding concluding because the serology evidence did not inculpate Mr. Bryant that trial counsel's failures did not constitute ineffective assistance.
On March 1, 2016 the federal judge assigned to decide Mr. Bryant's habeas corpus petition issued an Order requiring the State to submit a response to the petition and that response is due by May 15, 2016.
On July 11, 2018, David was released from prison without any bail. A three judge panel of the United States Court of Appeals for the Second Circuit unanimously agreed with Senior United States District Court Judge Robert Sweet's "thorough and well-reasoned analysis" that Centurion had presented "credible and compelling" evidence of David's innocence.
Unfortunately David's case is still not over. Currently, the Bronx District Attorney's Office is deciding if it is going to attempt to retry David. We will keep our supporters updated on David's progress.
Related Articles