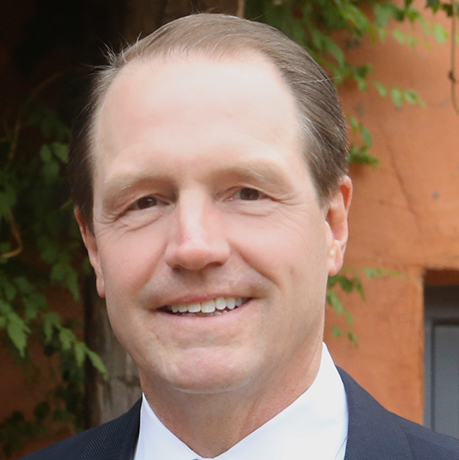 Rob Mooney, Chairman
Rob is Managing Partner and Chief Executive Officer of Snowden Lane Partners, a national independent wealth advisory boutique. Rob spent 22 years at Merrill Lynch, in New York, Singapore, Hong Kong, and London.
He was General Counsel and Chief Business Risk Officer of Global Wealth Management and a member of the GWM Executive and Operating Committees. He previously held senior executive positions in International Private Client and the Asia Pacific Region. Rob started at Merrill Lynch in London (Europe, Middle East and Africa Region) and before that worked at the U.S. Securities and Exchange Commission. He has a BA from Franklin and Marshall College and a JD from George Washington University.
Rob is passionate about preserving the integrity of our criminal justice system. He has been a long time supporter of Centurion. Rob is a former Board Chair and Board member of the American Red Cross of Central New Jersey and a founding Board member of the Christina Seix Academy, a residential school for underprivileged inner city children. Rob and his wife, Cheryl, reside in Princeton, NJ and have four children.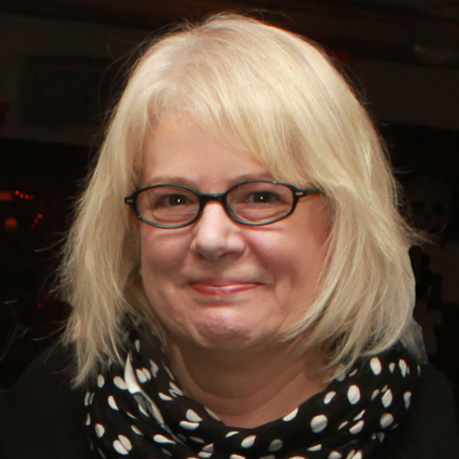 Kate Germond, President
I grew up in Storrs Connecticut, the daughter of two scientists and went to college very briefly before heading west to Mendocino California where I lived happily for 20 years. During those 20 years I started a business in the village of Mendocino in the mid-60's, worked for a gourmet coffee company, helped my best friend open a shoe store, was a bookkeeper for a number of businesses, and managed to marry four husbands before leaving in late 1986. However, my passion was volunteer work. I started Mendocino's first soup kitchen with another woman. I helped efforts to stop clear cut logging and small net fishing. I was able to change the way people (hippies) were able to register to vote so that it was much more egalitarian. My home was a safe house for women who left their abusers. I grew up in Mendocino and count it my 'heart' home. My husband and I headed east when he was offered interesting work with old friends in Manhattan. It was there in November 1986 I opened up the NY Times to an article about Jim McCloskey's work on behalf of the wrongly convicted and I thought he needed my help. I called him up, we met, and thought we could get along and we worked together for the next 28 years. I had my own cases I worked as an investigator all over the US and I helped grow Centurion with Jim. I am an incredibly lucky woman to have found this work I have two basically neglected sons, a grandson, and a very patient husband.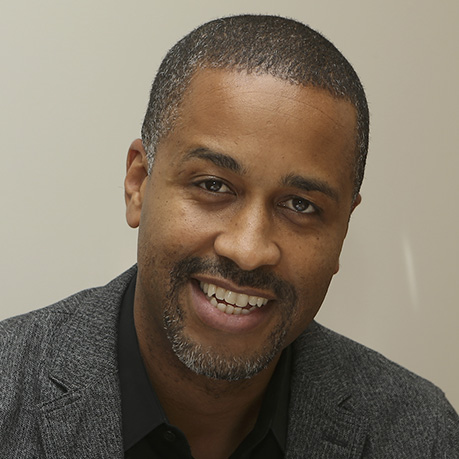 Rob Connor, PhD
Rob is the Head of School at the Christina Seix Academy. He holds a PhD in Educational Policy and Management from the University of Pennsylvania and is a proud graduate of Morehouse College in Atlanta, Georgia.
His full bio is forthcoming.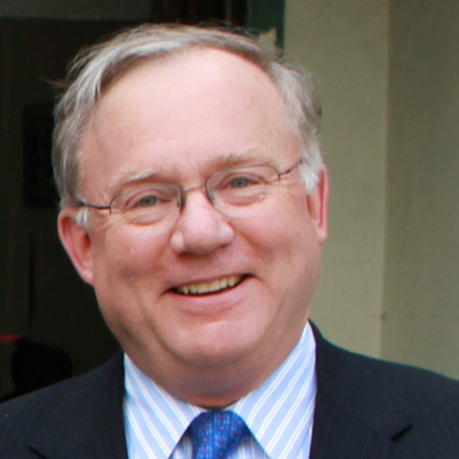 Charles Crow, Esq.
Charlie is a founding partner at Crow & Cushing, a law firm representing individuals and entities concerned with physical commodity products for consumption or investment. He provides legal representation to multi-national firms including those in metals, softs, and energy. Charlie specializes in regulatory, transactional and corporate matters involving the SEC, CFTC, PERC, and IRS as well as experience with State Securities boards and Boards of Public Utilities. His clients include public and private firms and individuals in Australia, Bermuda, Brazil, Canada, Cayman Islands, Italy, Japan, Mexico, Netherlands, Switzerland, The United Kingdom, and the United States.
Charlie holds a seat on the Boards of Arden Capital Management LLC; Blenheim Capital Management LLC; Investor Analytics LLC; Quality Capital Management (UK); and Tenor Capital Management, LP Funds. He is currently Chairman of the Board for 1st Constitution Bank, (FCCY). In addition to his longstanding commitment to Centurion since 1995, Charlie's charitable work includes member of the Board of Starfish Foundation for Children with Aids, Inc from 1995 – 2000; Philharmonic Orchestra of New Jersey from 1991 – 1995 when he served a year long term as President. Charlie is currently on the Board of the Antique Boat Museum, Clayton NY.
Initially Charlie was drawn to Centurion because of his sense that while we have the fairest legal system in the world, it is run by human beings, and as such it is less than perfect. Where our system has made mistakes, he firmly believes it is incumbent on everyone but particularly those connected with the judicial system whether, lawyer, judge, prosecutor or law student to see that those mistakes are not allowed to go uncorrected and without remedy. Charlie has a BA from Hartwick College and a JD from Seton Hall University. He and his wife Lynn live in Princeton, NJ, have two grown children and #? grandchildren.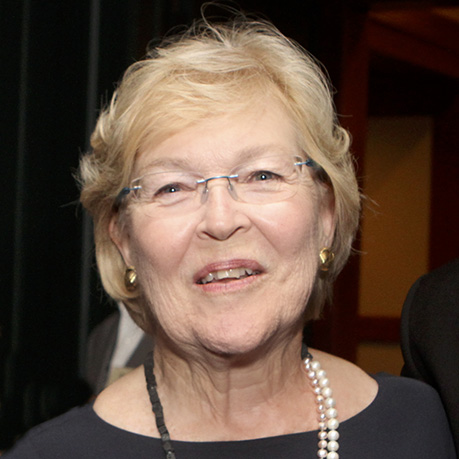 Mary Catherine Cuff, P.J.A.D
Mary Catherine Cuff is a retired Judge from the New Jersey Supreme Court Appellate Division. She received her J.D. from the Rutgers School of Law in Newark.
Her full bio forthcoming.
Jozelyn Davis, PhD
Jozelyn is a Managing Director at BancLab, LLC and the volunteer CFO on the board of directors at Village Health Works. She holds a PhD in International Economics and Macroeconomics from Columbia University.
Her full bio is forthcoming.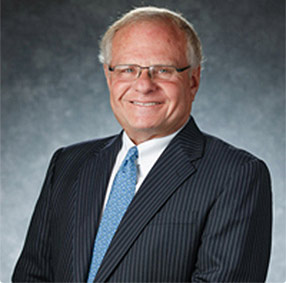 Kenneth Javerbaum, Esq.
Ken Javerbaum has been one of New Jersey's most well-known and highly-regarded
members of the Plaintiff's Civil Trial Bar for more than four decades. His standing and
reputation have been built on his integrity and collegiality combined with his
extraordinary record of success as well as his committed participation and leadership in
professional activities and organizations.
Ken has annually been recognized as one of the top Ten Super Lawyers in New Jersey and
has received countless other distinctions, honors and accolades during this career. His
colleagues at the bar routinely refer him their most difficult cases and it is a testament to
his reputation and that he is frequently called upon to represent some New Jersey's leading
governmental and judicial officials when they or close family members require personal
representation.
In addition to trying hundreds of cases to verdict and obtaining numerous multi-million
dollar recoveries, Ken's appellate advocacy has led to a number of progressive advances in Tort Law.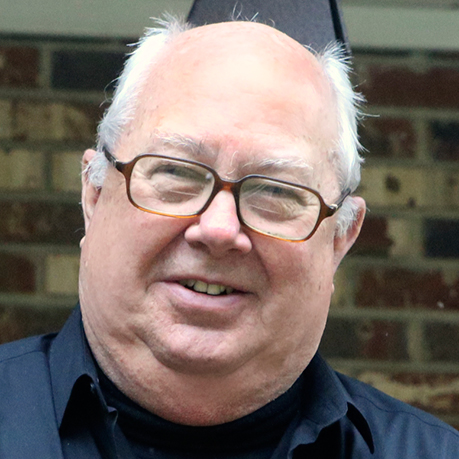 James McCloskey, Founder
Subsequent to graduating from Bucknell University in 1964, Jim spent three years as a U.S. Naval Officer, including a year in Vietnam patrolling the rivers in the Mekong Delta serving as an advisor to the South Vietnamese Naval Junk Fleet. For such service he was awarded the Bronze Star Medal with the Combat "V". He then spent the next 12 years working for two different management consulting companies specializing in Japanese business affairs, the first in Tokyo and the second with the Hay group in his hometown of Philadelphia. In 1979, Jim felt a call to leave the business world and enter the ministry. In 1983, upon graduating with a Master of Divinity degree from the Princeton Theological Seminary and freeing an innocent man he met as a student chaplain at Trenton State Prison, Jim founded Centurion Ministries. Although still a member of Centurion's Board of Trustees and still managing several cases he has been working on for years, Jim retired from the active management of Centurion's organization in 2015. In 1993 Jim was the recipient of Princeton Seminary's Distinguished Alumnus Award and in 2002 he was awarded an Honorary Doctorate of Humane Letters from the John Jay College of Criminal Justice in New York City. Currently Jim is a member of Princeton's Nassau Presbyterian Church's Session, the ruling body of the church. He is also in the process of writing a book about his and Centurion's 36 year experience with our nation's criminal justice system.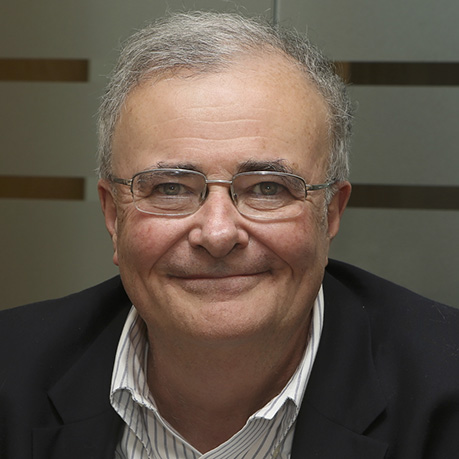 Edwin Pisani, CPA
Edwin(Ed) is a retired partner of Ernst & Young with 40 years experience serving top-tier financial services institutions in both the assurance and advisory areas. Ed currently serves on the boards of a publicly traded bank in New Jersey and 2 asset management companies located in the New York Metropolitan area. Ed holds a BS in electrical engineering from Clarkson University, and an MBA from Carnegie Mellon University and an MS in accounting from Northwestern University. For the past 20 years Ed has led a mentoring program with Adlai Stevenson High School in the Bronx. Ed was introduced to Centurion by retired Chairman, Jay Regan and current Director, Charles Crow, who spoke in glowing terms about the mission of Centurion and the tremendous passion and commitment of its leaders, Jim McCloskey and Kate Germond. Ed has served on the Board of Centurion for nearly 20 years and remains very enthusiastic about its strategic mission and contribution to society. Ed and his wife Margy have two daughters, Genny and Emilia.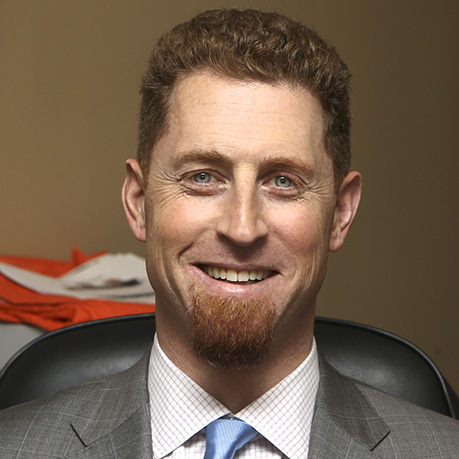 Stephen Pollard
Stephen began with Merrill Lynch in 2003 after eight years working for a leading business and technology consultancy in a variety of management roles. He focuses on multi-faceted wealth management with an emphasis on investment and estate planning services. Stephen holds the CERTIFIED FINANCIAL PLANNER certification awarded by the Certified Financial Planner Board of Standards, Inc. Stephen is a graduate of Brown University. A member of the Princeton Day School alumni board and a Head Pop Warner coach Stephen still finds time to run his local trails and cycle throughout central New Jersey. Stephen and his family reside in Belle Mead, New Jersey.
Centurion Board Emeritus
Virginia Long, Esq.
Jay Regan
T. Joseph Semrod
Theodore V. Wells Jr., Esq.