Intro By Kate Germond
John Artis was the unsung hero in the Rubin 'Hurricane' Carter story. In 1966 at age 20, he was with Rubin the night three people were murdered and essentially because they were two black men driving a white car, they were questioned and then arrested for the murders. John was offered sweet deals to testify against Rubin and when he refused, they stood trial together and were not free until 15-years later when US District Court Judge H. Lee Sarokin threw out their convictions for the Paterson, NJ murders neither he, nor Rubin committed. John spent the rest of his life serving others and when Rubin was very sick, it was John who he asked to help him. John at Rubin's side when he died.
READ the below NY Times article for more details on the case and his life.
---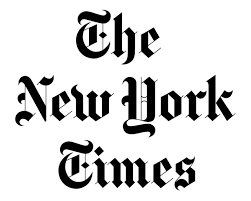 John Artis, Convicted With Rubin (Hurricane) Carter, Dies at 75
He was the "forgotten man" in the triple murder case that was eventually overturned and that exposed flaws in the criminal justice system.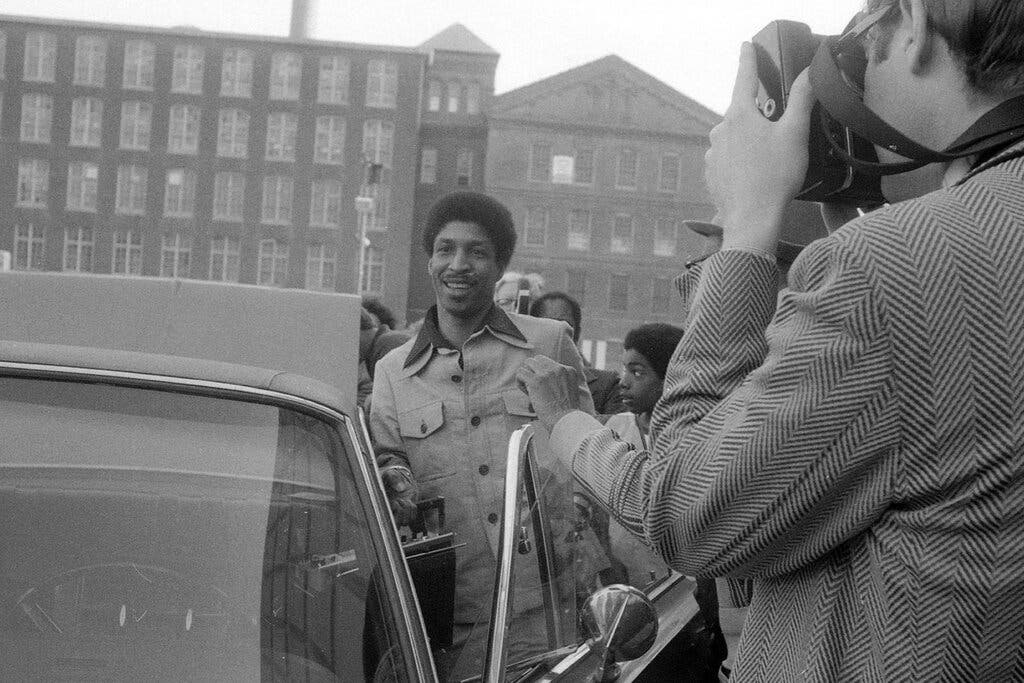 John Artis, the co-defendant of the prizefighter Rubin (Hurricane) Carter, whose triple murder convictions became an international cause célèbre before they were overturned — a reversal that became an indictment of the criminal justice system itself — died on Sunday at his home in Hampton, Va. He was 75.
The cause was an abdominal aneurysm, his friend Fred Hogan said.
In 1966, Mr. Artis, who was 20, and Mr. Carter, a ranking middleweight boxer who was 29, were pulled over by the police in Paterson, N.J., because Mr. Carter's white Dodge supposedly resembled the getaway car used hours earlier in the murder of two men and a woman in a local bar.
The victims were white; the suspects were Black. Because the crime occurred only hours after a Black tavern owner was shot dead by a white man, the authorities theorized that the triple murder was racially motivated.
Mr. Artis and Mr. Carter passed lie detector tests but were convicted by an all-white jury on the testimony of two petty criminals and sentenced to three life terms each.
After the trial, persuaded of the defendants' innocence, Richard Solomon, a freelance writer, formed a defense committee. Mr. Hogan, an investigator for the state public defender's office; Harold G. Levenson, of WNET‐Channel 13; and Selwyn Raab, a reporter for The New York Times, tracked down the two witnesses whose accounts had underpinned the prosecution's case. Mr. Raab wrote a series of award-winning articles on the matter.
The verdicts were overturned in 1976 after the witnesses recanted, but Mr. Carter and Mr. Artis were convicted again later that year when one witness reverted to his earlier testimony. The defendants were remanded to prison.
Mr. Artis was paroled in 1981. In 1985, U.S. District Judge H. Lee Sarokin in Newark, N.J., threw out the convictions, excoriating prosecutors for "heinous" constitutional lapses that had "fatally infected the trial" by raising the racial revenge motive and by withholding evidence. Mr. Carter was freed.
During his long struggle for vindication, Mr. Carter became a civil rights folk hero, inspiring an anthem in 1976 by Bob Dylan, "Hurricane," written with Jacques Levy, and the Norman Jewison film "The Hurricane" (1999), starring Denzel Washington. (Garland Whitt played Mr. Artis.)
The film nearly expunged the significant real-life role played by Mr. Artis, who had defiantly rejected an offer to avoid a long prison sentence by incriminating Mr. Carter. Mr. Carter called him "my hero."
With his sterling reputation as a local athlete, choirboy, Boy Scout and honor student with no prior arrests, Mr. Artis also drew the support of celebrities, journalists, civil liberties figures and others. The principal defense lawyers in the case — Myron Beldock, Lewis Steel and Leon Friedman — worked for a decade without payment.
"The police and Passaic County law-enforcement establishment was out to get Rubin, and I got tied in only because I was with him on the night of the shootings," Mr. Artis told The New York Times in 1988. "I was always the guy in the background, the other guy in the case that no one knew or cared about."
Mr. Carter died of prostate cancer in 2014 at 76.
John Arnold Artis was born on Oct. 15, 1946, in Portsmouth, Va., to John Artis Jr., a chemical engineer, and Mary Eleanor (Robinson) Artis, a maid. His parents moved to Paterson when he was 8 because, they said, they wanted him to grow up in a more racially integrated environment.
He was on the track team at Central High School and won an athletic scholarship to Adams State College in Colorado, but deferred attending because his mother was terminally ill.
Identified as a truck driver at the time of the barroom murders, he was arrested a day before his birthday and a month before he was scheduled to enter the Army. He was also described as Mr. Carter's sparring partner.
Mr. Artis was 20 when he was incarcerated and 35 when he was finally released.
While imprisoned at Rahway State Prison (now East Jersey State Prison), he helped rescue four guards who were being held hostage during a prison riot in 1971. He was later transferred to a medium-security prison, where he was able to enroll in business classes at Glassboro State College (now Rowan University) in New Jersey.
He later said that his return to prison after his second conviction was tougher because by then he knew what to expect. He taught himself to play the drums, but also developed Buerger's disease, an incurable circulatory ailment that required the amputation of several fingers and toes. He was being treated in a Newark hospital when he was granted parole in 1981.
In 1987, Mr. Artis pleaded guilty to conspiracy to possess and distribute cocaine, which he said he was using to ease the pain of his circulatory disorder. A judge sentenced him to six years in prison, citing Mr. Artis's murder convictions, even though they had been overturned.
In 1988, after the United States Supreme Court declined to hear an appeal of a lower court's decision to overturn the murder convictions, the New Jersey Supreme Court directed the sentencing judge in the drug case to order Mr. Artis's release.
Mr. Artis returned to Virginia, where he counseled young inmates at the Norfolk Juvenile Detention Center and later traveled with Mr. Carter promoting their Innocence International Program.
Mr. Artis and his wife, Dolly, a social worker, met during his second trial, where she became convinced of his innocence. Their marriage, in 1980, ended in divorce.
He is survived by a sister, Deborah Artis Chibar, and a stepsister, Cinda Wallace.
No one else was arrested in the triple murder case.
"I don't know what the truth is in any historical event," Rudy Langlais, a producer of the film "The Hurricane," told The Times in 2000. "To the families of the victims, Rubin Carter and John Artis committed the murders. The truth to Rubin Carter and John Artis is that they were unfairly convicted, and there's evidence to support that."
Mr. Artis had considered suing the State of New Jersey for taking away so many years of his life, but he told The Washington Post in 2000 that he couldn't bear to spend another moment in a courtroom and that he had concluded that another protracted legal challenge would be pointless.
"I won't ask them to determine what they think my life is worth," he said of the courts. "I've seen what they think it's worth — nothing."Correction: Nov. 12, 2021
An earlier version of this obituary omitted the name of a survivor. In addition to his sister, Deborah Artis Chibar, Mr. Artis is survived by a stepsister, Cinda Wallace.
Sam Roberts, an obituaries reporter, was previously The Times's urban affairs correspondent and is the host of "The New York Times Close Up," a weekly news and interview program on CUNY-TV. @samrob12A version of this article appears in print on Nov. 12, 2021, Section A, Page 21 of the New York edition with the headline: John Artis, 75, Who Was Convicted With Boxer in a Triple Murder, Dies. Order Reprints | Today's Paper | Subscribe
click here to READ THIS ARTICLE (and view pics) ON THE NY TIMES WEBSITE