Darryl Burton
24 years served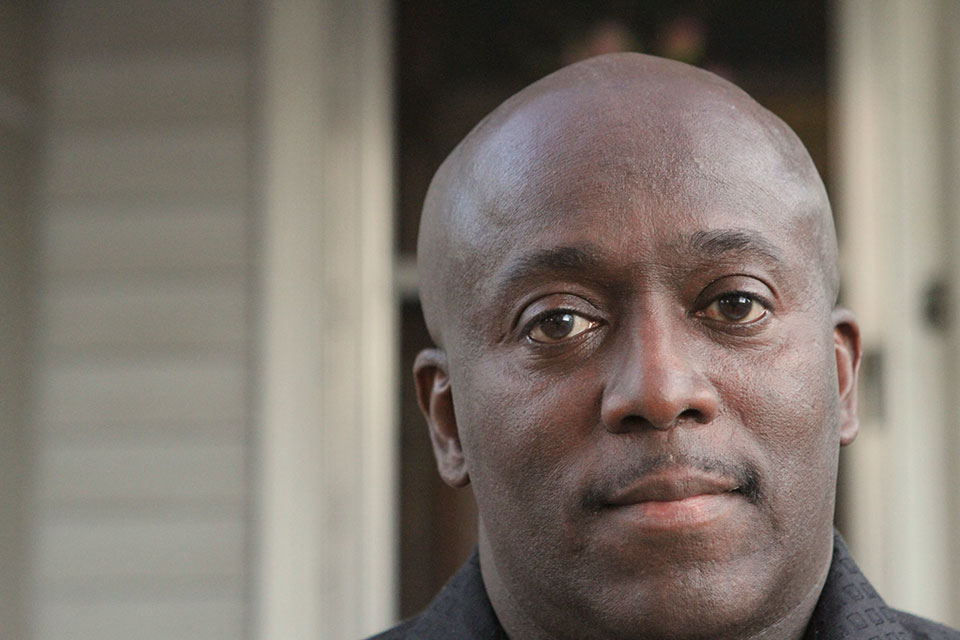 St. Louis, MO
Number of years served: 24
Charge: Capital murder, armed criminal action
Date convicted: March 27, 1985
Sentence: Life imprisonment without possibility of parole for 50 years for murder plus a consecutive sentence of 25 years for armed criminal action
Factors contributing to wrongful conviction:  False eye witness testimony, suppression of exculpatory evidence
Date Centurions' involvement began: 2000
Date Freed: August 29, 2008
Darryl Burton spent 24 years wrongly confined in Missouri prisons for the 1984, fatal shooting of Donald Ball at an Amoco gas station. Darryl had nothing to do with the murder.  The prosecution built their case against Darryl on the false testimony of one "eye witness," who was not present at the crime scene and an informant with an extensive criminal history who testified in exchange for a promise of lighter sentencing in his own pending case and lied at trial about his criminal record. Exculpatory descriptions of the shooter given by three reliable eye witnesses at the crime scene were not presented at trial.
While incarcerated, Darryl persevered to prove his innocence through multiple, unsuccessful appeals and motions before his exoneration. He was convicted in the Circuit Court of the City of St. Louis and filed appeals and motions in the Missouri Court of Appeals, the Missouri Supreme Court, the U.S. District Court for the Eastern District of Missouri, the Eighth Circuit Court, and the Supreme Court. It is interesting to note that upon review of the case, Justice Sandra Day O'Connor stated  that she believed Darryl to be an innocent man, but could find no legal basis upon which to hear the case.
In 2000, Centurion began working on Darryl's case, conducting a thorough re-investigation of the crime and exploring potential avenues to get the case back in court. In April of 2006, Centurion submitted Darryl's second Petition for Writ of Habeas Corpus to the Circuit Court of Cole County, Missouri.  His petition was granted on August 18, 2008 Case summary below). Darryl was freed on August 29, 2008.
Darryl Burton is now an Associate Pastor at Church of the Resurrection,   the Largest United Methodist Church in the country and is studying to become an ordained pastor.  He is a sought after motivational speaker and founder of the Miracle of Innocence, a not for profit organization focused on the wrongfully imprisoned and exonerated population in Kansas City, MO. He is married to a childhood friend.